We Empower Women To Transform their Lifestyles
We're not just a gym, We are Goddesslife. A no pressure, no judgment, and no shame safe space where you can feel your best self and make both physical & mental transformations.
We are a female only personal training studio designed specifically for personal training, not just group training and generic exercises. We know that you are different!
We welcome all women, no matter their level of fitness. Whether you are just starting out, or have been working out for years – our sessions are personalised to you!
Our mission is to help everyday women move & feel their best. No matter what your job, hobbies or lifestyle everything begins with a healthy body and mindset.
We have a passion not only for results-based training, but also for making sure you're enjoying yourself throughout the journey and feeling excited to work out in our beautiful space each session. Trust us when we say, once you start with us, you won't want to leave…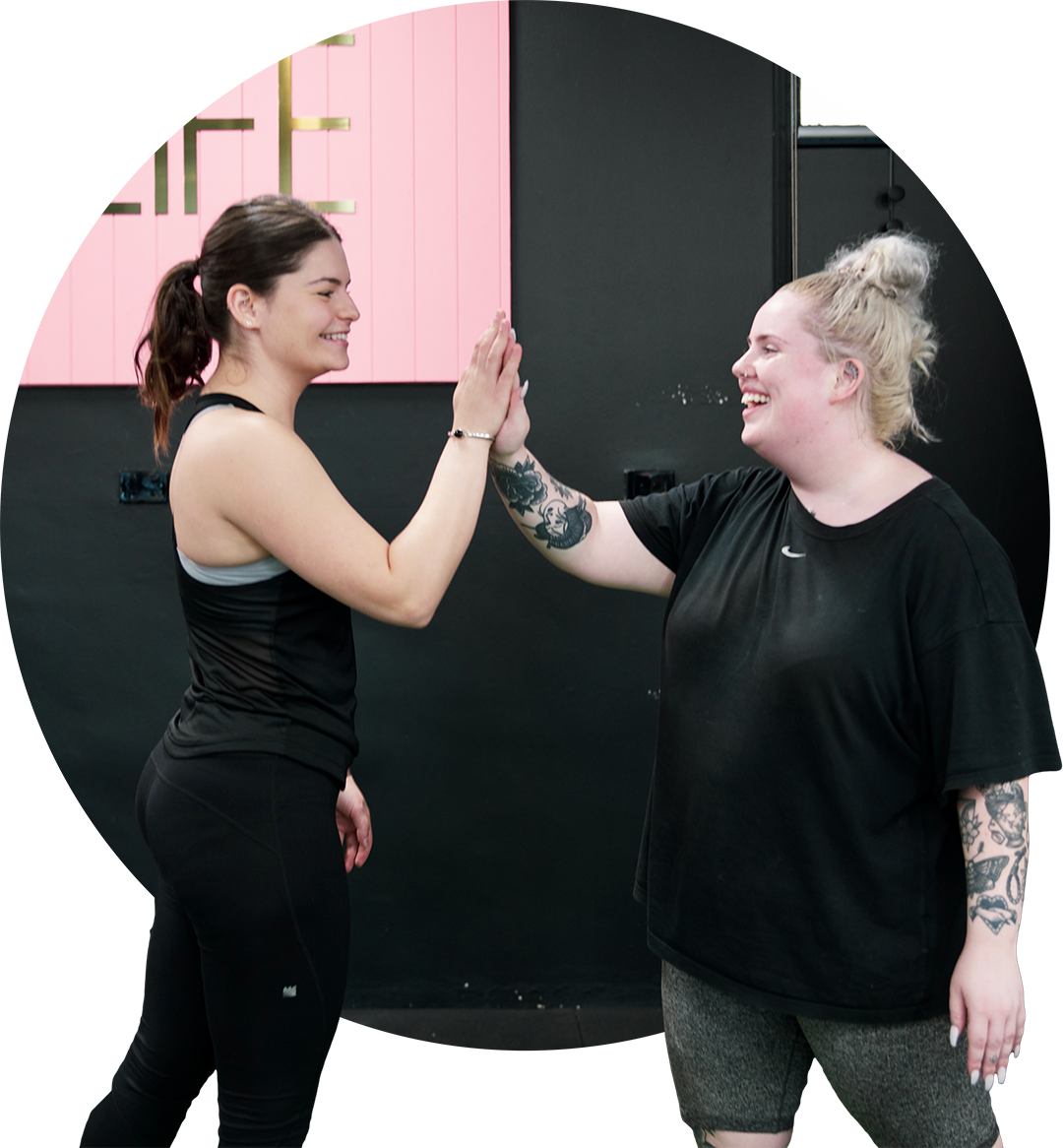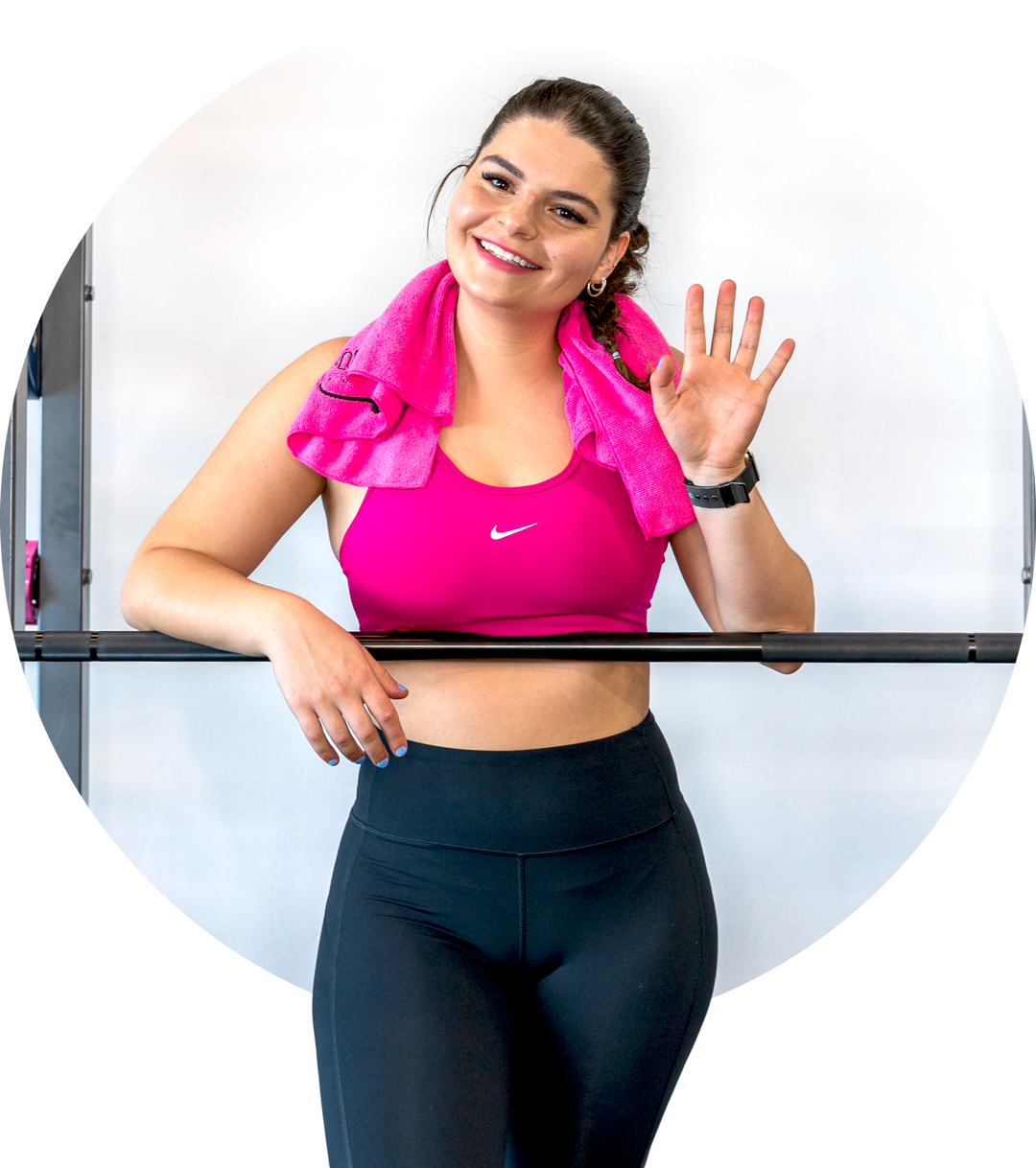 The proud owner of Goddesslife Female Transformations, Sadie created this space in 2019 from her lifelong passion in the Fitness industry and helping women make positive change in their lives. Sadie strives to create a safe and non-intimidating environment for all women to not only build their strength and fitness in, but to feel empowered, leaving the studio feeling like the best version of themselves after every single session (sweat and all!).
It's not about just looking good at Goddesslife, it's about the way you feel about yourself inside-out that truly matters. If we haven't met before and you have been sitting on the fence thinking about joining my (beautiful, if I don't say so myself) female only studio space, I would love to meet you in person to chat about your goals and where you want to be in the next 12 months! Always remember, there's never the perfect time to get started, the best time is NOW! Xx
Our Trainers at Goddesslife all share the same values and missions in helping women achieve their fullest potential. We aren't just regular trainers; we have a true passion for results-based training with science-based backgrounds. We are literally OBSESSED with seeing our Goddesses achieve their transformation goals to the point where we are on the journey WITH you every step of the way.
We show up with nothing less than 100% commitment to our goddesses every single session, obsessed with correct form and technique, so you will never get injured when training with us! Working out doesn't have to be boring, not only are our trainers a-grade professionals, having a super fun, feminine, and fresh space to workout in is just as motivating as a new active wear set. You'll never want to leave our bright boutique space.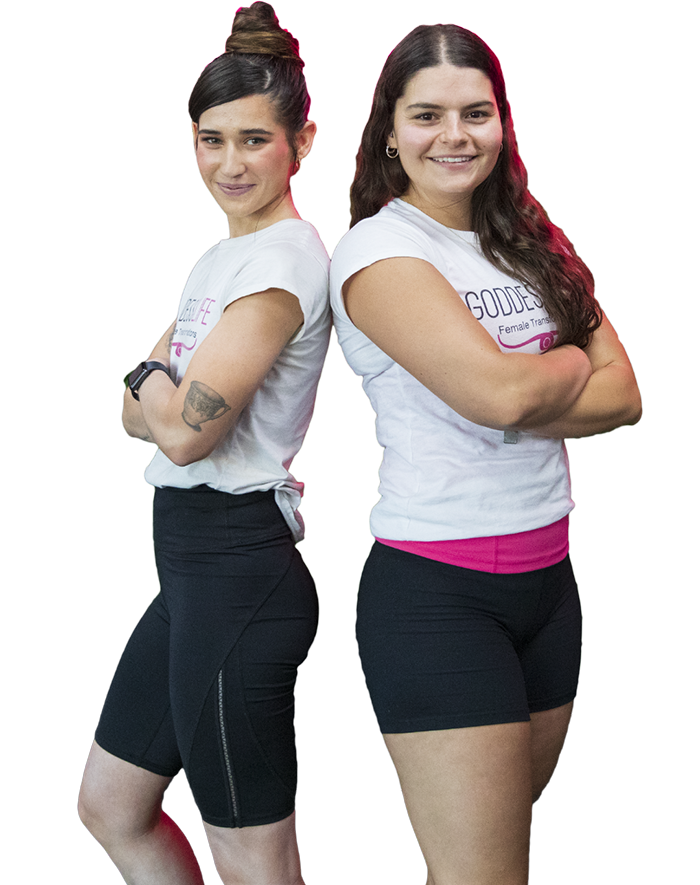 Amazing Transformations from the Dedicated Women before you.